Database is on high demand nowadays due to vast number of service consumers. With emerging technology and communication email & mobile marketing has became easiest and least expensive mode of advertisement. And so is the demand for email and mobile database. It has increased significantly over the past couple of months.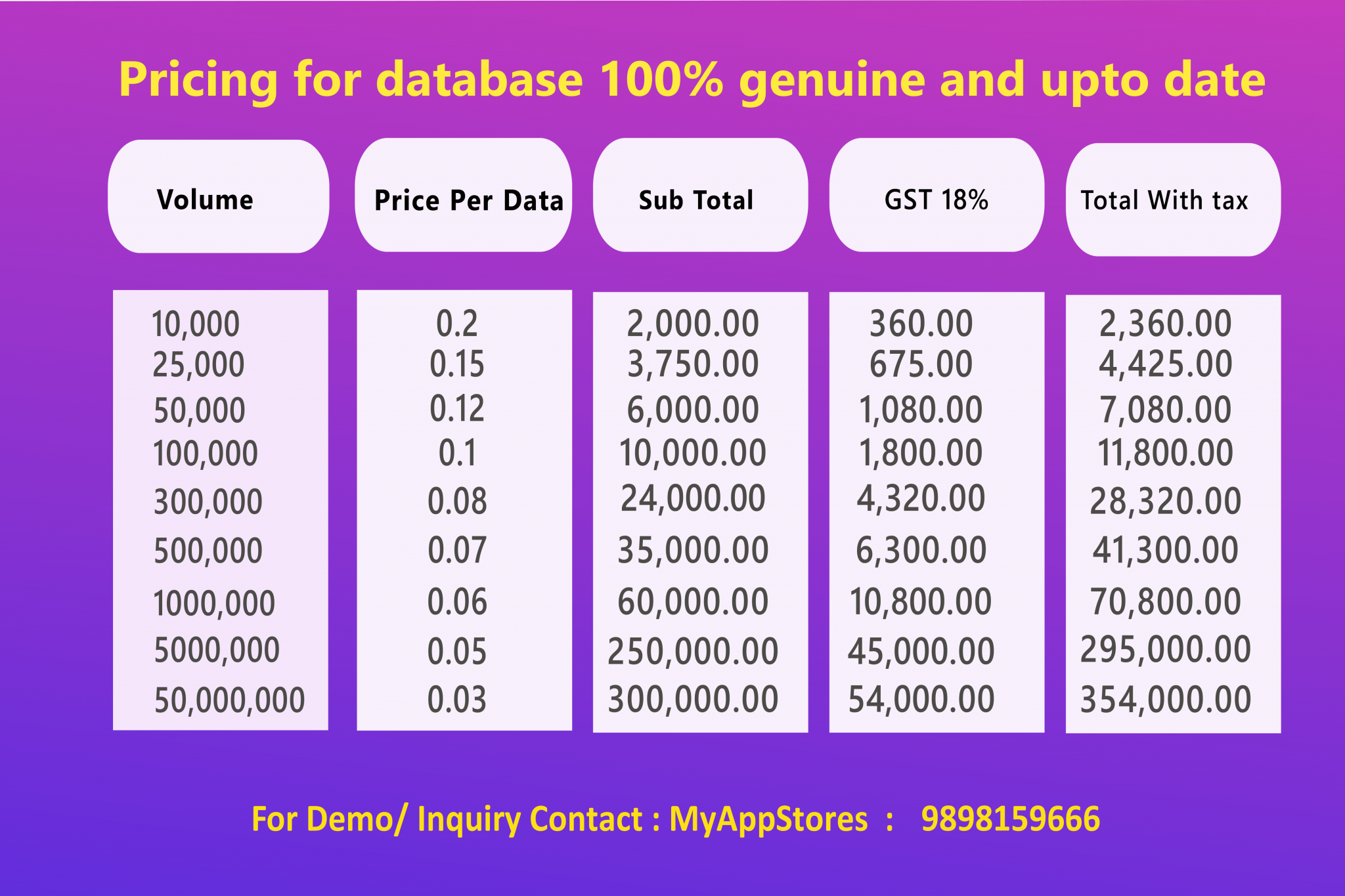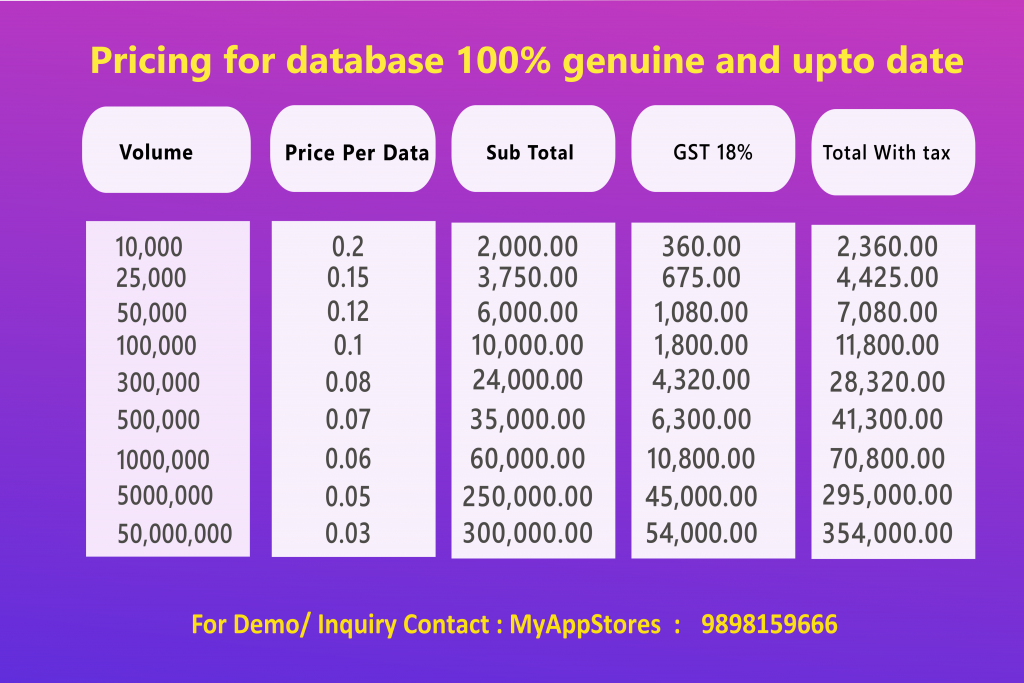 We work to cater such need and refine our records periodically. we offer wide range of offers and deals on database to cover individual customer need. Our updated, cleaned and complete list of database records will be ready within 24 hrs once payment is made. We also provide sample database as well to check before making a deal with us.
Being a database service provider, we take care of accuracy and in addition, provide it on demand. To know more place an inquiry with us and Let us understand your database requirement. so we can serve you as per the need of your data campaign.