Send unlimited text, image, video and audio to your clients via API. Perfect delivery is possible here with our user-friendly panel. Connect your number in the panel once and start sending API to your customers with your own number.
                 Integration of API is simpler to integrate with your software (account, delivery), e-commerce website, Mobile App or any applications.
        Sender Id must be 10 Digit phone numbers (+91).

        Initial Instance will be provided for free of cost extra instances will be charged 1000 each.

        Instant delivery. Activation charge 1000 Rs.

        Unlimited text +1 video.

        Unlimited text +1 pdf.

        Unlimited text +1 image.

        Links are available separately for each requirement client can integrate accordingly.

        Delivery percentage will be 100 % (only for WhatsApp numbers).

        WhatsApp chatbot is available and you can create multiple chatbots as per your requirements.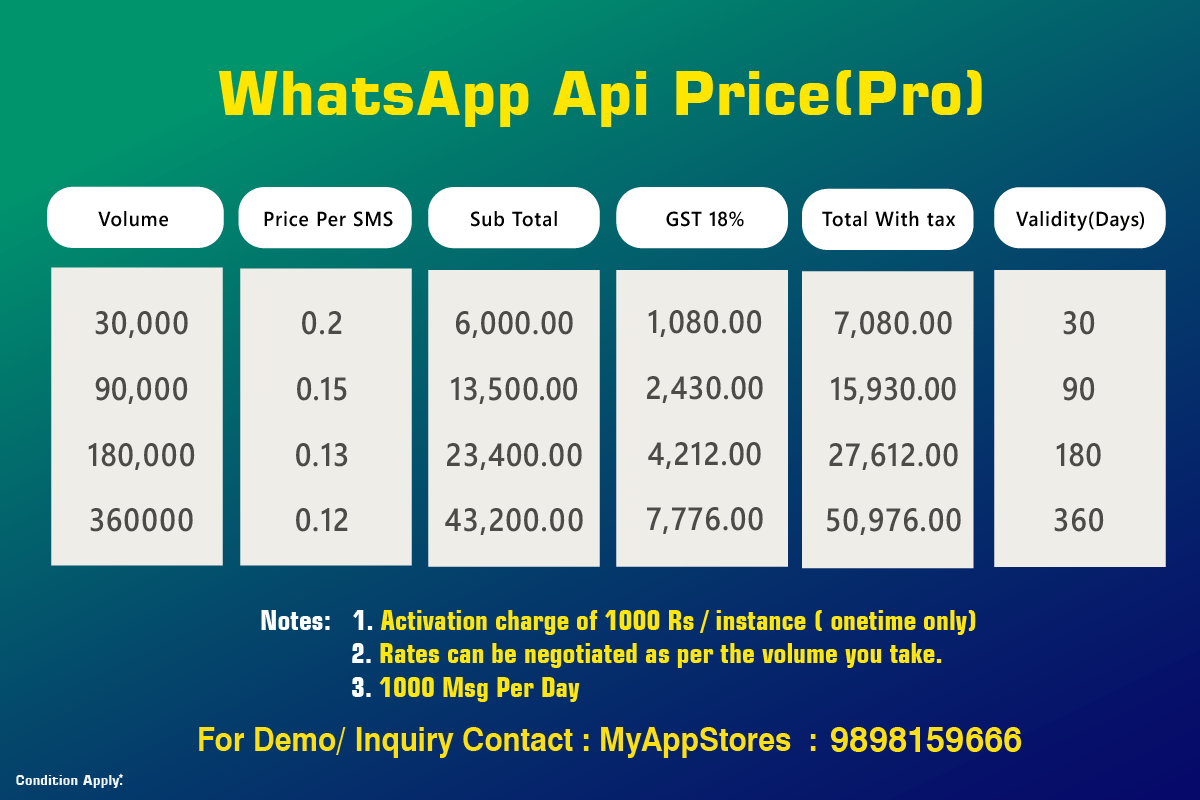 Sender Id must be 10 Digit phone numbers (+91).

        Initial Instance will be provided for free of cost extra instances will be charged 1000 each.

        1000 messages per day.

        WhatsApp chatbot is available and you can create multiple chatbots as per your requirements.

        Unlimited text+ image, Unlimited text + video. etc